Meet
Ella Whitcomb-Khan
I'm a sport and exercise psychologist in training who's passionate about supporting people to change their health and fitness behaviours.
Ella Whitcomb-Khan
Psychologist (BSc, MSc, DSportExPsy ongoing)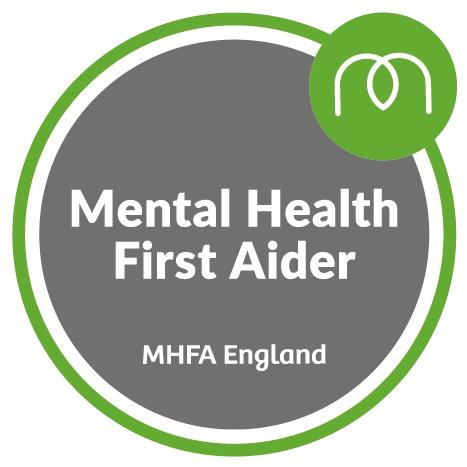 About
Ella
Since the age of 8 I played academy level football for several clubs including Arsenal, Fulham and Gillingham. I played at this level until I was 18, when I went to university to study Psychology. I began to turn to other forms of fitness and exercise such as tennis, martial arts, and weightlifting. I love being active, and I'm keen to support others to find their own interests and motivations for being active.
After completing my degree in psychology, I took a sidestep and began working as a sport nutritionist, working with clients to support their body composition goals. It quickly became apparent that you can give people the most optimal diet in the world but if they can't stick to it then it's pointless! It was clear to me that many of the barriers that people face when it comes to their health and fitness goals are psychological. From that point I turned my attention to the psychology of behaviour change, eating and weight loss.

I returned to university to complete a MSc in Sport and Exercise Psychology and I'm now completing my doctorate. Through this journey I have worked in several professional sports teams, and with many individuals to support their health and fitness goals.
 
I combine my background in psychology, high-performance sport, and nutrition, to support individuals wanting to make long-lasting changes in their body composition.
I am passionate about using principles from psychology and behavioural science to support people in their mission to change their health and fitness behaviours. Whilst changing body composition can be simple when you know what to do, that doesn't make it easy. Often there are psychological barriers (motivation, self-regulation, identity) that can lead to us getting in our own way. Here's where coaching comes in! Working with a coach that is psychologically informed can help people to break through these barriers and have outcomes that last.

Ultimately, behaviour change is identity change. By integrating evidence-based behavioural science and psychology principles into the coaching program, I aim to support people like you to become the person they want to be.
Book a Free Consultation Call
Get in touch to discuss your goals and understand how we can help you achieve them.
We are serious about helping you. We create life changing results. Please only apply if you are serious too.
There are only a limited date and time slots available, so be sure to book early to avoid disappointment.
Subscribe for news, health & training tips.You'll also receive our Go Harder guide.