Win a Year's FREE Gym Membership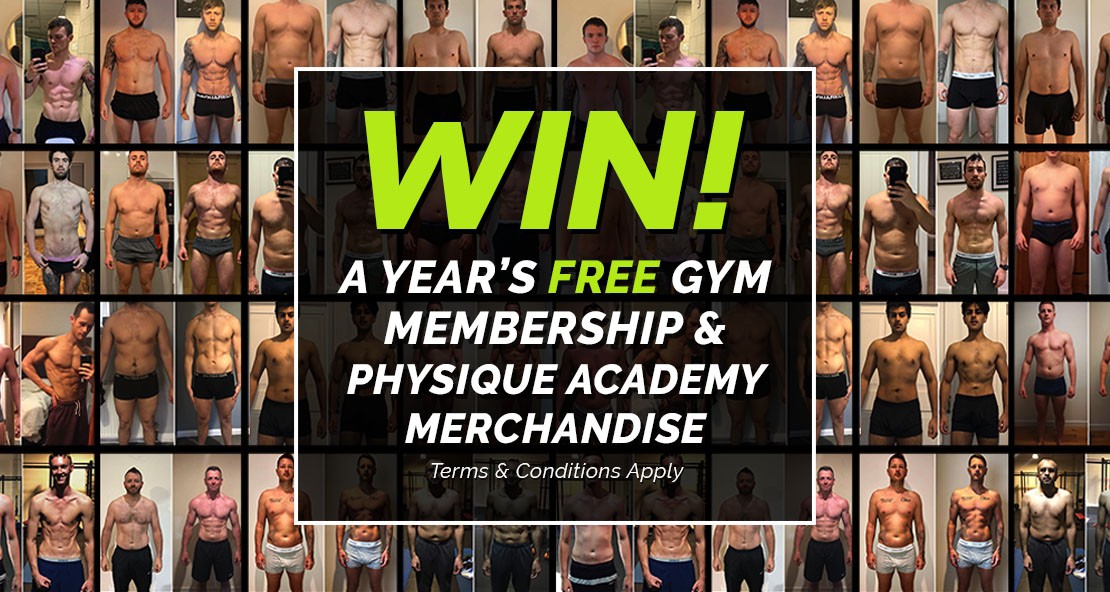 We are in touching distance of stepping foot in the gyms once again. Like most of you, we are eager to get back into our weight-lifting regimes and training routines. To celebrate our excitement, Physique Academy are giving one of our lucky Instagram followers a year's FREE gym membership at a gym of their choice. Not only that, we're going to supply some Physique Academy merchandise to wear proudly as your bench press, dead -lift and squat throughout your gym membership.
Make sure you take a look at our previous blog 'tips on returning to the gym' to ensure you know everything you need to know come the 12th April.
Competition Details
Only entrants between (3rd April 00:00 – 11th April 23:59) will be valid
Entrant must follow @physiqueacademy, like, comment and share the competition to be counted for entry
Entrants must be 16+ years
Competition winner will be chosen at random and will be announced on Physique Academy Instagram page
Competition winner will be contacted via DM and email post announcement to arrange prize allocation
Prize details
Prize is a yea's gym membership paid for my Physique Academy
Gym membership is capped at £250
Winner will also receive 2 x Physique Academy t-shirt
Physique Academy are not responsible for any post transaction relationships between competition winner and the chosen gym
Membership payment will be discussed with competition winner (purchase membership on behalf of winner and sign up for gym of choice)