George Armstrong Weekly Workout 23rd January 2022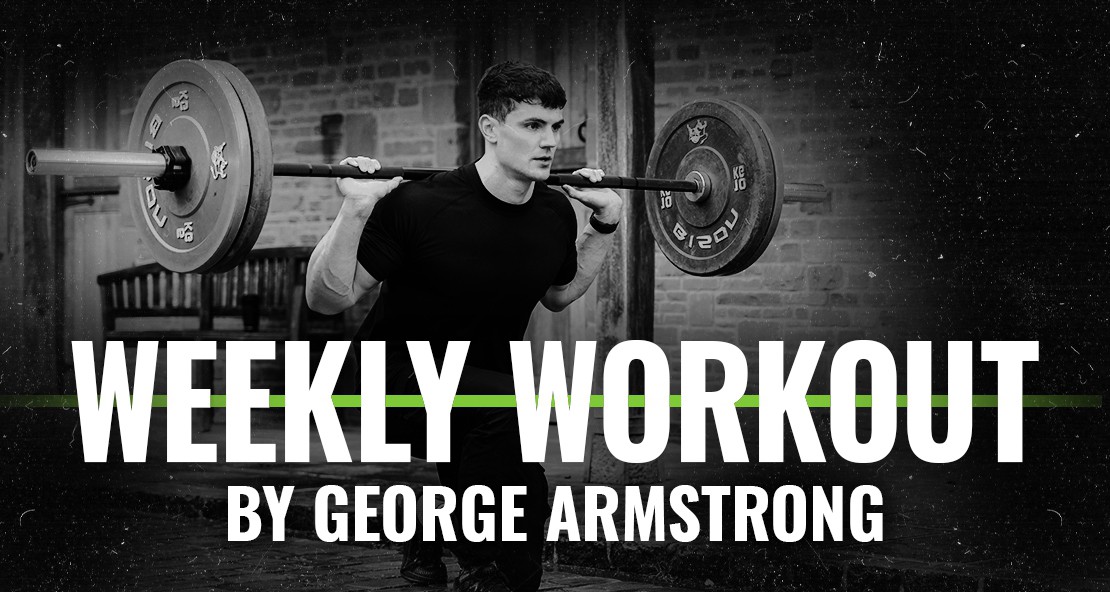 "I took a bad fall and sprained my ankle the last few days in Mexico. I'm not one for moaning or complaining so I picked myself back up and adapted my training straight away to suit.


I went with 3 German volume training sessions. Push/ Pull / Legs 10 sets by 10 reps. And two full body workouts.


I kind of enjoyed mixing my training up. Give the workouts a go and let us know what you think."
MONDAY
Legs
10x10 Leg extensions with a drop set of 10,10 reps every other set
10x10 Hamstring Curls with a drop set of 10,10 reps every other set
10xMAX OUT Hanging leg raises. Maxing out on reps each set
TUESDAY

Push - Phase 1m
Flat bench press 10x10
DB shoulder press 10,8,6
DB side raises 30,20,15,10
Tricep cable push downs 30,20,15,10

Phase 2
ASSAULT BIKE
12M'EMOM
1MIN:14 cals

WEDNESDAY

Pull - Phase 1
BB Pendlay rows 10x10
Tbar rows 15,12,10
DB bicep curls 12,10,8,6 (each arm)

Phase 2
21-18-15-12-9
BB Pendaly rows
BB Front squats
Assault bike / row cals
THURSDAY

2 rounds for time
50 HRPU
50 kettlebell swings 24kg
50 DB push press
50 Burpee's
50 DB deadlifts
50 T2B
50 DB front squats
FRIDAY
Phase 1
Flat dumbbell bench press 10,8,6,4
Barbell deadlifts 10,8,6,4
BB Front squats 10,8,6,4

Phase 2
21-18-15-12-9
BB Muscle Clean
Pull ups
BB Sumo high pull
Assault bike / rower cals